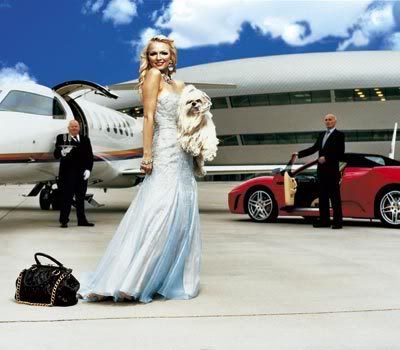 Most benefactors are known for giving large amounts of money to broad humanitarian causes,
but many benefactors are starting to give on a much more personal level. High society benefactors are drawing controversy from their sugar-daddy style philanthropy.
From the Latin bene "good" and factor "maker", dictionary.com defines benefactor as "one who confers a benefit or benefits". Historical benefactors like Mother Theresa or Joseph Pulitzer probably come to mind when thinking about the word benefactor. Yet a benefactor doesn't always play by traditional rules.
What has country clubs buzzing across the nation are personal benefactors. This type of benefactor provides financial, professional and emotional support to mostly young and attractive individuals in return for one on one companionship.
Wealthy singles have always had an edge up with those seeking to climb the social ladder, find a stable partner to raise a family with, and, quite frankly, ensure their financial well-being. It's no surprise that with the expanding gap between the have's and the have not's. With one percent of the world claiming over 50% of the worlds wealth, those who find themselves positioned on the side of the "have's" have found these intriguing sites as the newest and most effective way to screen their potential partners.
Female benefactors, like their male counterparts, are utilizing benefactor dating sites to hone in on a companion that can appreciate their giving and accommodate their busy lifestyles. One benefactor profile says "I'm looking for a nice, free spirited person to pamper with no-strings-attached".
Whether it's completely financial, or more all-encompassing, the support personal benefactors give is not taken for granted by those who receive it. With everyone wanting an edge up, personal benefactors are becoming the 'answer' for those with small means but large ambitions.
What do you seek most from a benefactor, or beneficiary?